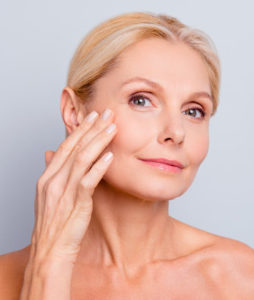 As we age, areas across our faces and bodies sag, droop, and flatten. While we can hide most of these areas with clothing, that's not the case with our cheeks. There, declining collagen production, slackening support tissues, and thinning skin flatten our cheeks and give them a sagging appearance.
A facelift, especially a mid-face lift, targets this, but most people aren't interested in undergoing the extensive surgery and involved recovery that accompanies these procedures. Fortunately, Dr. Kronberg offers Juvéderm Voluma XC injections specifically to return volume to sunken cheeks and to add definition to the chin area.
Dr. Kronberg provide these Voluma injections, using a cannula for the best results.
Contact Us Today For A Consultation
What is Juvéderm?
Dr. Kronberg offer the entire family of Juvéderm fillers for our patients from all over the Houston area. These fillers are all categorized as "natural fillers" because they are made predominantly with hyaluronic acid. Hyaluronic acid is a naturally occurring molecule in the body whose job is to hydrate and plump the skin. When injected, the hyaluronic acid in each Juvéderm filler binds with water molecules in the area to firm the skin, add volume, and fill wrinkles. Each of the different Juvéderm fillers has been created to target a different area of the face.
What is Juvéderm Voluma XC?
Juvéderm Voluma XC was created especially for the cheeks. When describing the problem,Dr. Kronberg may refer to the clinical term — age-related, midface volume loss — but you know it as flat, sagging cheeks.
Where your young cheeks were plump and somewhat round, your older cheeks are flat and, in many cases, hollow. This is due to collagen loss, along with the unending pull of gravity. Juvéderm Voluma XC is formulated to add volume beneath the skin's surface to lift and contour the cheek area. It returns the plumpness that is a tenet of more youthful cheeks.
Voluma is also effective for adding definition to the chin area. This returns definition to areas where sagging tissues have softened the profile.
Why has my face lost volume?
Volume loss is a natural part of the aging process, but there are a couple of culprits who merit much of the blame — collagen and elastin. Collagen is a protein that is responsible for providing structural support under the skin to keep it firm and taut. Elastin keeps the skin supple and pliable.
The problem is that after we hit the age of 20, our bodies begin to produce dramatically less and less of these two proteins that together keep the skin looking young. In fact, from your 20th to your 50th birthday, your production of collagen drops 30 percent. Hello sunken cheeks and saggy skin.
What happens during the Juvéderm Voluma XC chin or cheek augmentation?
These sessions for augmenting your cheeks or chin take just 20-30 minutes in our beautiful offices in the Memorial Hermann Medical Plaza. We apply topical numbing cream prior to your injections, so you need to allow 20 minutes or so for that to take effect.Dr. Kronberg inject Voluma using a cannula, rather than a needle. This allows better placement, and it works well with the somewhat thicker consistency of Voluma. The unique blunt tip of the cannula allows Dr. Kronberg to feel resistance as she moves the cannula underneath the skin of the cheeks and the chin. This allows her to manipulate exactly where she places the filler for the optimum results.
 How long does Juvéderm Voluma XC provide results?
Juvéderm Voluma XC is the longest-lasting hyaluronic acid. It keeps filling out your cheeks for up to two full years. Results on the chin typically aren't quite as long, due to the added movement in this area of the face.
 What are the side effects with Juvéderm Voluma XC?
The most common side effects include tenderness, swelling, firmness, lumps/bumps, bruising, slight pain, redness, and mild itching at the injection sites. Juvéderm Voluma XC is somewhat thicker than Juvéderm XC, so these side effects, although rare, are moderately uncomfortable and may last two weeks and sometimes longer.
Because Voluma is made with hyaluronic acid, if you don't like your results, Dr. Kronberg can inject an enzyme, hyaluronidase, and this instantly neutralizes the hyaluronic acid and dissolves the filler.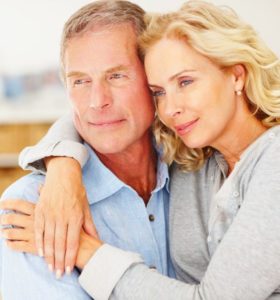 How many Juvéderm Voluma XC treatments will I need?
All of the Juvéderm fillers are meant as single treatments. You'll notice immediate results.
Is there any recovery after my Juvéderm injections?
There isn't any downtime or recovery. As mentioned above, you may have some slight redness and possible itching, but this shouldn't prevent you from taking part in your normal activities.
For 12 hours after your injections, however, you need to refrain from rubbing the injected areas. This allows the fillers to fully settle in.
How does the longevity of Juvéderm Voluma XC results differ between the cheeks and the chin?
All fillers break down more quickly when exposed to movement in the area. That's why fillers injected around the mouth area tend to last between 9 and 12 months, versus the approximate 24 months with Voluma injections in the cheeks. We move our mouths almost constantly when talking, eating, even breathing. Our cheeks are stable areas of the face that don't move that often. Our chin area is somewhere in the middle, moving when we move our jaw.
Contact Us About Chin & Cheek Augmentations Using Juvederm® Voluma XC
More patients are interested in restoring a youthful appearance without surgery. At the same time, there is a strong demand for predictable long-term results from nonsurgical facial rejuvenation treatments. We are happy to accommodate patients' preferences for natural-looking results that last. Dr. Kronberg understand the nuances of Juvéderm and what it can achieve for your chin and cheek goals. To learn more about this filler product and what it can do for you, schedule a consultation at 713-988-8442 or 713-771-8941.