Are you starting to see signs of aging? Houston Dermatologist, Dr. Kronberg can reduce fine lines and wrinkles with Botox (Botulinum Toxin).
What is Botox?
Botox cosmetic is a non-surgical treatment designed to reduce the fine lines and wrinkles that appear on the face over time. Botox is also known as Botulinum Toxin Type A, a muscle-paralyzing neurotoxin.
How Does Botox Cosmetic Work?
Botox is injected into a predetermined area. This will temporarily relax and stop the nerve transmission to smooth facial creases such as fine line and wrinkles. 
What Areas Can Botox Improve?
The most common areas that Botox can treat are the frown crease between the eyes, eye wrinkles and the forehead. We can also treat the neck to make it look better in many ways. Other areas include:
Crows feet
Necklines and wrinkles
Forehead lines
Lines around the mouth
Frown lines
Dr. Kronberg can also treat migraines, eye muscle tics and excessive sweating in the armpits (hyperhidrosis) with Botox.
Botox Treatment
The Botox treatment consists of small injections of the serum in targeted areas. Treatment is done by Dr. Kronberg, and we always make sure to use a fresh serum every time for maximum benefit. Any serum that is not used on a treatment day is discarded. Injections are not painful. We use an ice pack to keep you from feeling the very tiny needle. If you are very nervous we can use a numbing cream for comfort.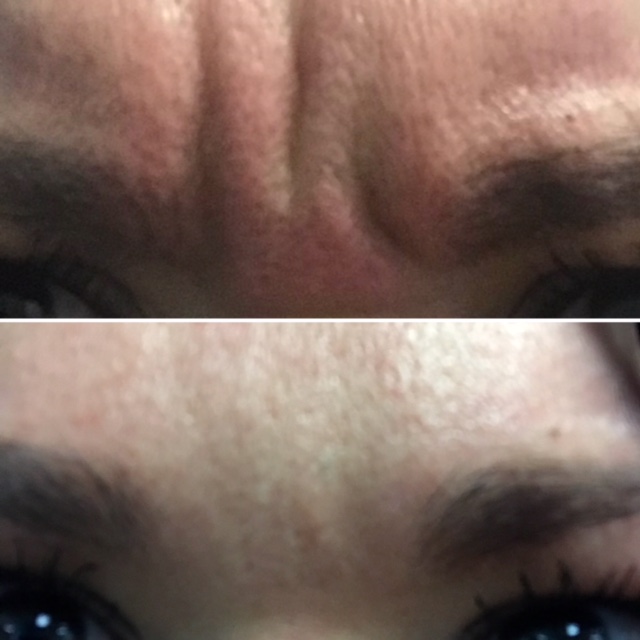 Reduce Excessive Sweating & Chronic Migraines with Botox Injections
Botulinum Toxin A is a natural, purified protein with the ability to temporarily block the secretion of the chemical that is responsible for "turning on" the body's sweat glands. By blocking this chemical messenger, the toxin stops sweating at the area where it has been injected. Repeat injections are needed after 6 months. 
Botox is the first and only FDA-approved preventive treatment for chronic migraines. Unlike other treatments, which are taken to treat a headache or a migraine once it's already begun, Botox injections prevent headaches and migraines before they even start.
Note that this is a prescription medicine that is injected to prevent headaches in adults with a chronic migraine who have 15 or more days each month with a headache lasting 4 or more hours each day.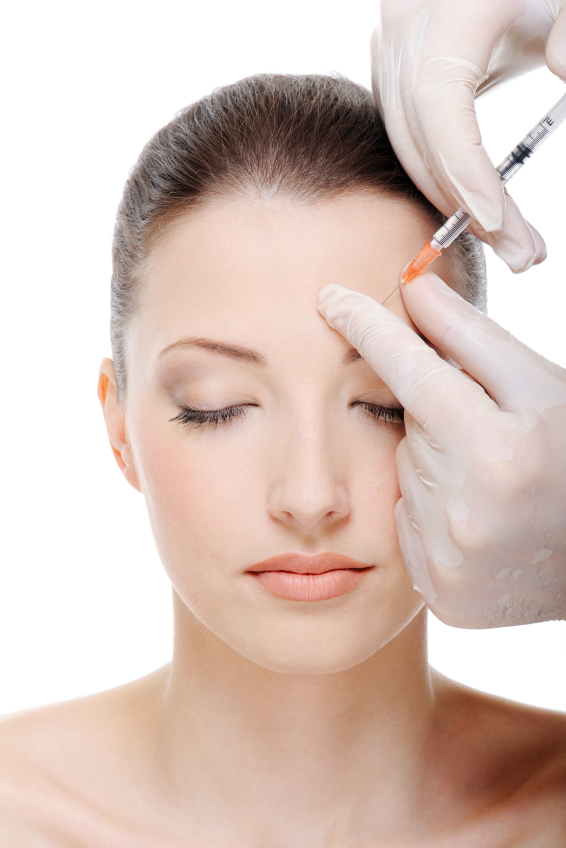 Botox Recovery
After treatment, you may have a slight swelling at the site of the injection. This fades in about 5 minutes. Otherwise, we would like you to stay upright for 4 hours after the treatment. No exercise the remainder of the day. You will notice gradually over a few days the muscles relax and there is much less or no movement in the muscles of expression such as the "frown crease".
Botox Before and After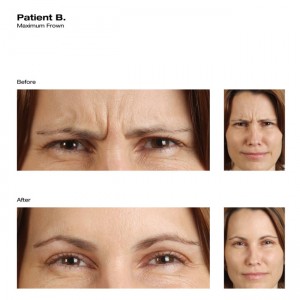 I've been a patient of Dr. Kronberg's for 8 years. She was referred to me by a prominent plastic surgeon because she is regarded as the "BEST". As an attorney my primary concern is my safety and health and that is also Dr. Kronberg's first interest. I get both Juvederm and Botox. It's my opinion that she is like an artist. I always look natural and would never go anywhere else! – Donna G.
Botox Results
You will see your Botox results in 2 to 10 days. If it needs a little more be sure to contact the doctor between day 14 and 28 for a touch-up.
Botox results for a certain area typically last 3 to 4 months. It's a good plan to re-treat every few months if possible. Dysport (another brand of neuromodulator) sometimes can last up to 5 months.
During your consultation with Dr. Kronberg, she will thoroughly explain the different options available to you that will best fit your needs to treat the area of concern.
Botox Side Effects
The most common side effect is slight bruising. This is actually pretty rare and it doesn't bruise often. Rarely you can get a slight drop of an eyebrow.
How Much Does Botox Cost?
The average cost for treatment of Botox is about $300/area. This is about $15/unit, Dr. Kronberg offers financing options through CareCredit.com. Brilliant Distinction Members are welcome.
Alternative Options Available
Schedule a Consultation
Dr. Kronberg has been performing Botox successfully since 1997, and her patients come back to her every time because they know they'll receive the highest-quality care and results. Call (713) 771-8941 to schedule a consultation.