What Is Restylane?
Restylane is an FDA-approved dermal filler. It is a safe and natural hyaluronic acid cosmetic filler used to erase moderate to severe wrinkles and folds. The Restylane products are formulated to act like your body's own naturally occurring hyaluronic acid, restoring volume to your skin.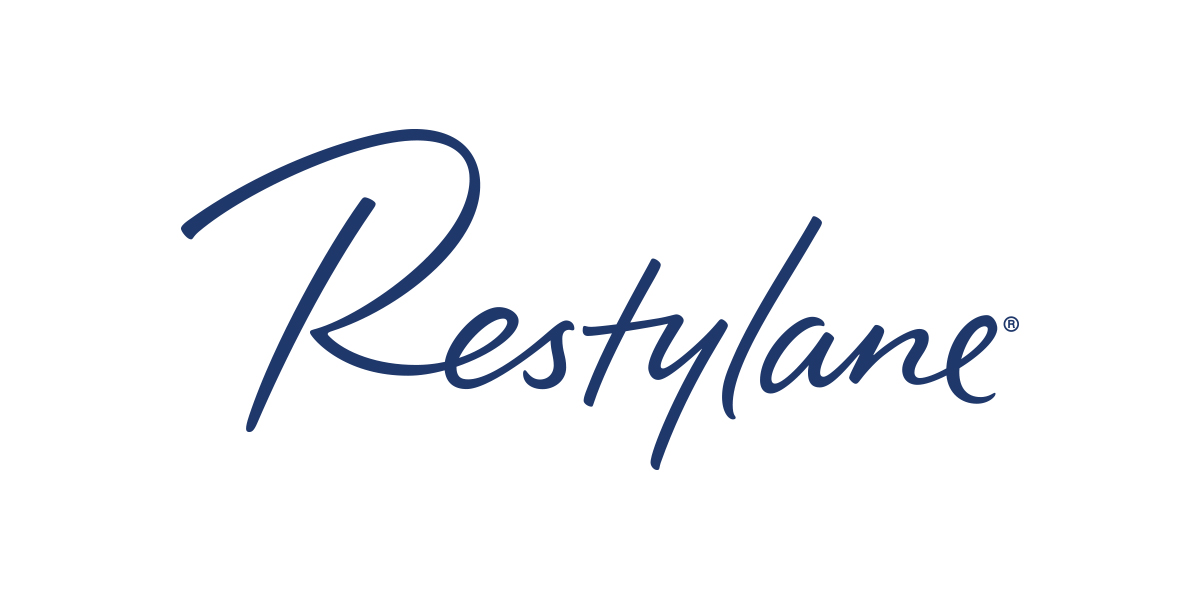 The Restylane treatment is very safe and requires no skin testing. It was the first dermal filler made from non-animal-based hyaluronic acid, these products also have lidocaine included to improve patient comfort.
What Restylane Benefits
Restylane can pretty much treat any lines on the face you want to be softened and diminished. These products fill in the depressions of the lower 2/3 of the face. We can soften the lines from your nose to your mouth, marionette lines (lines from the corner of your mouth), lip lines and fixed frown crease lines. Dr. Esta Kronberg can plump up and enhance your lips, enhance your cheeks and lift your cheeks and also treat fixed forehead lines with this filler.
Restylane Products We Offer
Restylane Treatment
Before Dr. Kronberg inject the filler, she utilizes a topical anesthetic numbing cream on the patient's skin 30 minutes prior to the treatment. Using the numbing cream ensures that our patients are very comfortable. If we are enhancing your lips or treating lip lines, Dr. Kronberg will also add a little dental block for your comfort. The Restylane treatment takes about 20 minutes for most patients while Dr. Kronberg inject the filler in the appropriate areas.
Restylane Side Effects
Bruising
Swelling
Tenderness
Redness
Pain at the injection site
Restylane Lyft
Restylane Lyft is a hyaluronic acid but is a thicker gel. It is used to treat deeper creases like the folds from the nose to the mouth, the corners of the mouth and in the cheeks. It can last more than 1 year. There is no skin testing needed and it has Lidocaine mixed in the product to enhance comfort for the patient.
Restylane Refyne and Defyne
Both new Restylane Refyne and Defyne are hyaluronic acid products. They use XpresHAn technology designed to help support your natural expression for real-life results that help maintain natural movement when you're smiling, frowning and even puckering up.
Refyne: is for the treatment of wrinkles and thin lines in the face, such as upper lip lines and cheek wrinkle.
Defyne: is designed to treat deep lines like nasolabial and marionette lines.
Depending on the depth of the lines and wrinkles to be treated, a combination of both fillers may be appropriate for use in just one treatment session.
How Long Does Restylane Last?
Restylane dermal filler results can last 6-8 months.
Restylane Lips Before and After

What to Expect After Restylane Treatment
After treatment you should avoid exposing the treated area to intense heat or extreme cold for the first few days in order to avoid the risk of inflammation. However, once Restylane has integrated into the body, it will adjust to your normal body temperature.
Cool compresses (not ice cubes) can be effective after injectables to decrease swelling, as well as sleeping with head slightly elevated helps with swelling after injection. In most cases, you can return back to work as soon as the next day.
Schedule a Consultation
If you would like to learn more about Restylane, please call Dr. Esta Kronberg at 713-771-8941 or at 713-988-8442 to schedule a consultation at our office in Houston, TX.