Board Certified Dermatologist Houston, TX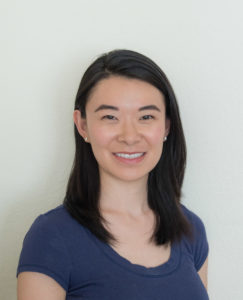 Please click on her website to learn more: www.drlisazhang.com
Lisa Zhang, MD, FAAD is a board-certified dermatologist specializing in cosmetic and medical dermatology, with expertise in hair loss disorders and skin cancer detection. She will be joining the practice in September. She strives to develop a partnership with each of her patients to help them reach their skin and hair goals.
Dr. Zhang has a passion for cosmetic procedures and performs procedures such as fillers, Botox, kybella for under chin fat, lasers, chemical peels, platelet rich plasma (PRP) and microneedling. Dr. Zhang also sees many patients with hair loss ranging from androgenetic alopecia to scarring alopecias and treats them with a combination of medical treatments and PRP. Additionally, Dr. Zhang will be accepting Insurances for treatments.
Dr. Zhang attended the University of Illinois at Chicago for medical school and was one of 25 students in the state accepted into a combined undergraduate and medical school program. She completed a bachelor's degree in Biochemistry in 3 years and graduated as the top biochemistry graduate. During medical school, Dr. Zhang was elected to the prestigious Alpha Omega Alpha Honor society and Gold Humanism Honor Society. She was also awarded the William J. Grove Award, given to the top graduate of the medical school.
Dr. Zhang then moved to New York City where she did her internship at Memorial Sloan Kettering Cancer Center and her dermatology training at Mount Sinai Hospital where she trained under the best cosmetic and general dermatologists in the country. Dr. Zhang took care of patients from diverse backgrounds in 3 boroughs of New York City. In her last year of residency, she was awarded the Rising Stars in Dermatology award and won first prize in the New York Academy of Medicine Residency Research competition for her project on the role of Neutrophils in Psoriasis. She served as Chief Resident in her last year of training and also published multiple peer-reviewed publications.
After her training, Dr. Zhang moved to Detroit, Michigan and joined the dermatology faculty at Henry Ford Hospital. Dr. Zhang saw many complex dermatology cases in patients of all ages and performed cosmetic procedures. She also trained dermatology residents and lectured to numerous medical students and residents.
Dr. Zhang is a Fellow of the American Academy of Dermatology where she has previously served on the Diversity Task Force as well as the Social Media Committee. She is also an active member of the American Society for Dermatologic Surgery and the Women's Dermatologic Society.
Dr. Zhang was born in China and speaks Mandarin Chinese and English. She lives in Houston with her husband and son. She loves traveling, hiking, trying new cuisines and crafting in her spare time.
To schedule an appointment with Dr. Zhang, please call (713) 988-8442.

Follow Dr. Zhang on Instagram @derm.creative