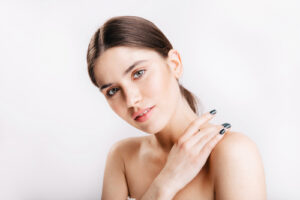 Many people want to improve their appearance but are concerned with cosmetic and aesthetic treatments' risks, pain, and recovery. Although some surgical procedures that can safely and permanently provide the desired changes come with rather long and restrictive recoveries, there are minimally and non-invasive options that give great results much easier.
Injectable dermal fillers have been used for many years to safely and effectively reduce lines and wrinkles, some of the most prevalent signs of aging. Of these, Juvederm® is the most commonly chosen treatment. Here are 4 reasons you should consider Juvederm® for your next aesthetic treatment.
The Juvederm® family of formulas can treat a wide variety of aesthetic conditions. Although the primary ingredient in all Juvederm® formulations, hyaluronic acid (HA), is the same, each specific composition allows for specific increases in volume while requiring fewer injections.
There are minimal risks of adverse reactions to the formula. HA is a molecule naturally found in and produced by your body, although the production decreases with age. Because of this, there is minimal risk of an allergic or adverse reaction from the injections.
There is no downtime. Unlike more invasive cosmetic and aesthetic treatments, there is no downtime or restrictions that need to be followed after your treatments. After each visit, you can return to your everyday life right after.
The treatment visits are very quick. Following a comprehensive exam to determine your aesthetic goals and develop a custom treatment plan for you, visits for Juvederm® take less than an hour and are usually much shorter, depending on the area to be treated. This allows you to easily fit in aesthetic improvements with your regular schedule.
Call board-certified dermatologist Dr. Esta Kronberg in Houston, TX, at 713-771-8941 or visit www.estakronbergmd.com to schedule an aesthetic consultation. Dr. Kronberg and her staff will work with you and your aesthetic goals and help decide if Juvederm® is the best treatment option for you.