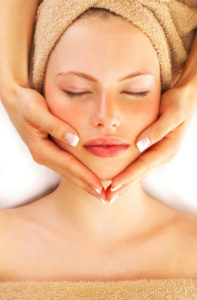 Your skin accumulates all kinds of dirt, grime, and oils that can leave your skin dull and lifeless. Dr. Kronberg offers medical cleansing facials to get your skin back on track. Our medical cleansing facials don't simply feel great, but they get rid of old, dead skin cells, help with anti-aging, and lessen acne breakouts.
Here's what they are all about.
The main difference between a medical cleaning facial and a classic spa facial is the products and tools we use. Rather than simply cleaning your skin and steaming the pores open, we also remove blackheads and whiteheads, plus we apply anti-aging products to your face.
We also add other procedures to our medical cleansing facials:
Light chemical peels
Medical exfoliation
Diamond-tip microdermabrasion for acne scarring and fine wrinkles
Microneedling for skin rejuvenation
The process
The core facial begins with a gentle cleansing. We then steam your pores open and examine them. The next step involves deeper cleansing with gentle extractions to remove blackheads and whiteheads. Then we usually perform a gentle exfoliation.
At this point, we may add in microneedling or other optional added procedures.
Customized for you
Before we begin, our aesthetician examines your face and then dictates what will be covered in your medical cleansing facial. Your facial will be customized to accommodate your unique skin needs, whether that is an anti-aging focus, dry skin, sun damaged skin, or acne-prone skin.
The final step is to apply anti-aging, antioxidant products to your clear skin. The medical exfoliation makes these more effectively infused into the skin, as do add-ons such as microneedling.
Treat your skin to one of our medical cleansing facials at Dr. Kronberg's. Call us at (713) 771-8941 to book yours today.